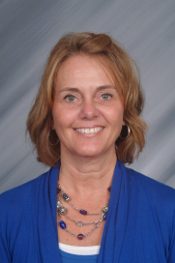 Nikki Kastner
Nikki Kastner earned a bachelor's degree from Western Michigan University where she also earned a master's degree in Early Childhood Education. This is her 30th year of teaching in a Catholic school. Mrs. Kastner's favorite thing about teaching is watching the children grow and gain more confidence in themselves by experiencing success. The smile she sees when they have reached their goal is amazing to her! She also loves teaching in a Catholic School so she can share her spirituality and faith with her students.  Mrs. Kastner and her family are parishioners at Holy Spirit.
Mrs. Kastner lives in Jenison with her husband Ken.  She has two grown children, Kevin and Katie. Mrs. Kastner comes from a long line of teachers including her great-grandmother, grandmother, aunts, uncles, and both parents. Her son Kevin is following in those footsteps and teaches at Jenison Public Schools.
Contact Mrs. Kastner:  nkastner@hsparish.org
Paul Debri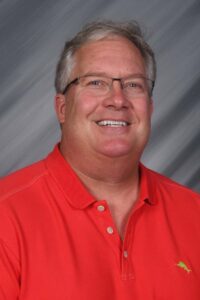 Mr. Paul Debri is excited to begin a new chapter of his teaching career at Holy Spirit. Paul had spent the past 20+ years teaching elementary students in Wyoming Public Schools. He originally grew up on the northeast side of Grand Rapids where he attended Blessed Sacrament and graduated from Catholic Central. From there he went on to earn his teaching degrees from Western Michigan University (bachelor's degree) and Aquinas College (master's degree).
Paul's free time is spent watching and attending sporting events, and he also enjoys reading non-fiction books. He appreciates all the great things the westside has to offer and is a self described "foodie" with a passion for grilling. Paul is looking forward to teaching, learning, and growing with the Holy Spirit family!
Contact Mr. Debri:  pdebri@hsparish.org
Welcome Third Graders
What a great year we are going to have! Cursive writing, multiplication and division, animal reports and learning all about the state of Michigan.
Newsletters with weekly updates, information and homework will be sent via email through Infinite Campus.