Holy Spirit employs shared time staff through Brighton Schools.
Mrs. Samantha Garvey – Art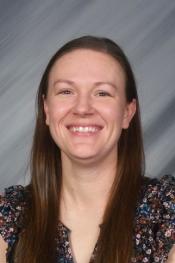 Contact Mrs. Garvey: samanthagarvey@dogrschools.org
Mrs. Loreal Long – World Languages (Spanish)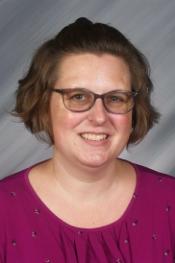 Loreal Long is the Spanish Teacher at Holy Spirit. This is her second year here but is in her 25th year in education! She has taught Spanish to grades K-8 in private, public and charter schools. Her first Spanish teaching job was at IHM, starting with grades PreK-5 and then eventually adding the MS students. Mrs. Long graduated with a major in Spanish from Hope College and did a semester abroad to Madrid, Spain while there. She has also been to Nicaragua and Puerto Rico (of the Spanish speaking places). Mrs. Long loves to travel and is looking forward to going back to Spain in June of '24 with her family. She has hosted students from Spain, Brazil and Switzerland in the past. Other interests of hers include reading, shopping, being out in nature and being with her family.
Contact Mrs. Long : loreallong@dogrschools.org
Mr. Ron Warner – Technology Instruction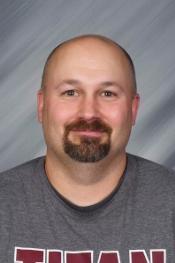 Mr. Warner grew up in the friendly town of Lake Linden, Michigan, which is located in Michigan's Upper Peninsula. He attended Northern Michigan University, where he earned his bachelor's degree and then Lesley University, where he earned his Master's degree in technology in education.
In his free time, Mr. Warner enjoys reading, learning, and watching all of Detroit's professional sports teams. He's also a fan of the greatest university in the world, Michigan State University.
Contact Mr. Warner: ronwarner@dogrschools.org
Ms. Lauren Wright – Physical Education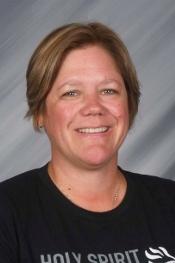 Ms. Lauren Wright has taught physical education at Holy Spirit for 15 out of her 20 years of teaching. She has always loved sports, and while studying to be a teacher at Grand Valley, she was a member of both the basketball and softball teams. Ms. Wright also holds a Master's in Educational Leadership from GVSU. She loves sharing her passion for sports with her students, and her favorite thing about teaching is seeing her students succeed when trying new things. In her spare time, Ms. Wright loves visiting new places in Michigan, spending time with her dog, and cheering on the Detroit Lions!
Contact Mrs. Wright: laurenwright@dogrschools.org