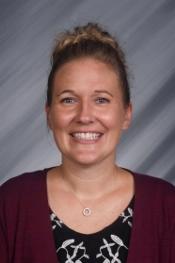 Mrs. Francis has been working in early childhood at Holy Spirit School for 25+ years. Mrs. Francis was a Lead Caregiver & Preschool Aide for many years here at Holy Spirit and accepted the position as director of the Holy Spirit Child Development Center the summer of 2013. She then began overseeing the licensing rules and regulations of both the Preschool and Child Care Programs. She is an alumna of both Holy Spirit School and West Catholic High School. Mrs. Francis graduated from Grand Valley State University with a Bachelor of Science degree in Sociology with a family & children emphasis, along with her Early Childhood Administration Credits. She also studied Early Childhood at Grand Rapids Community College.
Mrs. Francis is passionate about the importance of a solid early childhood foundation for all of our littles ones here at Holy Spirit. She loves to interact with the children and share the message and teachings of Jesus in the daily activities at the Holy Spirit Child Development Center. Mrs. Francis is grateful to be called back "home" to Holy Spirit, and feels blessed to be part of the Holy Spirit Community.
Mrs. Francis currently lives in Cedar Springs with her husband, Ron. She has two grown children, a daughter, Mikenzie and a son, Mason. She loves to travel with her husband, visit the beach, kayak, walk her dog, go on long bike rides, and hike in the mountains.
Contact Mrs. Francis:  mfrancis@hsparish.org