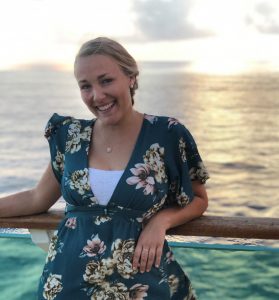 Miss Becca Raines is starting her first official year of teaching here at Holy Spirit!
After attending Grand Rapids Christian Schools for K-12th grade, Miss Raines earned her bachelor's degree in Elementary Education and Integrated Science from Grand Valley State University. After graduating, she was the director of a preschool in Rockford, taught in many classrooms as a substitute teacher, and finally had a first year of teaching in Comstock Park as a 5th grade virtual teacher this past year.
Miss Raines enjoys traveling and exploring, reading, and all things music. After an entire year of teaching virtually, she is more than ready to have a classroom to call home and a wonderful group of students to grow with as part of the Holy Spirit family! Go Titans!
Contact Miss Raines: braines@hsparish.org